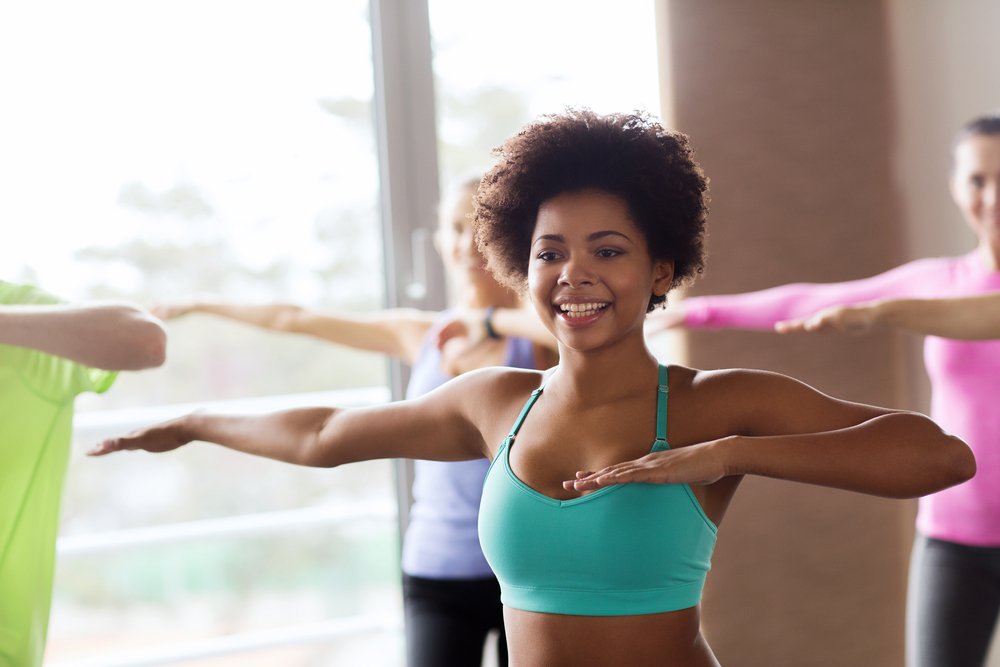 A study published in the journal Obesity showed that a group of 2,500 chronically stressed, middle-aged adults were much more likely to be overweight than their peers that had low stress levels. It's clear that stress has a significant impact on our ability to shed pounds and maintain a healthy weight, but the reasons behind this are more complex than you may think. 
Does Stress Make It Harder To Lose Weight?
Yes. At best, stress can make it tricky to maintain a healthy weight, and at worst, it can actually make you gain. Why? Cortisol. The stress hormone we call cortisol slows down the metabolism, and drives us to make unhealthy lifestyle choices. Some of the most common ways stress can drive us to inadvertently gain weight include:
Stress eating - Stress eating (or emotional eating) is a common way to cope when our cortisol levels spike. 
Forgetting to hydrate 
Skipping meals
Eating comfort/fast foods
Sleeping and exercising less

Can Medical Weight Loss Programs Help?
Absolutely. Crash diets, juice cleanses and other gimmicky weight loss tactics are tempting to many people looking for a quick, easy route to weight loss, but they aren't healthy or sustainable. Even gym memberships tend to fall short of helping people reach their weight loss goals, with 67 percent of memberships going unused. Professional, physician-guided weight loss programs, however, see much higher success rates and levels of satisfaction among patients. 
At the Right Weight Center located in Greenbelt and Camp Springs, Maryland, we take a safe, medically-based approach to losing weight and keeping it off. Our team of board-certified family care physicians, physician assistants, and technicians treat both men and women who are at least 16 years with a body mass index (BMI) above or equal to 25.
Our physicians Dr. Girish Rao and Dr. Eveline Ane are highly experienced helping patients across a wide range of age groups attain their weight loss goals. Board-certified in internal medicine, Dr. Girish Rao understands the importance of preventive care, and is especially interested in diabetes management. He uses screening tools that take age and gender into consideration when evaluating his patients for early signs of disease like diabetes, high cholesterol, and hypertension. Dr. Eveline Ane is board-certified in family medicine, meaning she is trained to evaluate patients from childhood up through the senior years. As a former hospitalist and emergency physician, Dr. Ane's medical career has been diverse and full of unique challenges.  
What Do I Get Out Of A Medical Weight Loss Program?
Here at Right Weight Center, we offer four, affordable packages to our clients: 
Metabolic Booster
Fat-burner Booster



In each of these packages, our doctors will first perform a thorough medical evaluation and check your vitals to make sure you are healthy enough to participate in our program. 
Then, you will receive a personalized diet plan and exercise assessment to ensure that you fuel your body with nutrient-dense, well balanced meals, and get an appropriate amount of physical activity every week. Depending on which of the four programs we determine is best suited to you, you will also receive either lipotropic injections or B12 injections. 
Lipotropic injections contain a blend of amino acids, vitamins and minerals that naturally speed up fat elimination from the body. Think of it as a way to temporarily boost your metabolism while you pair it with a healthy meal plan and regular exercise. Lipotropic injections are also very helpful when it comes to stress management, since they are known to improve overall mood and vitality!
Similarly, B12 injections provide the energy boost you need to help carry you through your weight loss journey. As one of most important B-complex vitamins, B12 helps maintain a healthy nervous system, and supports your body in the metabolism of fats and carbohydrates.


If you feel like stress is blocking you from hitting your goal weight, reach out to the team at Right Weight Center in the Washington, DC area for a free consultation at 301-345-7885. With our wide variety of customizable weight loss plans and supplemental fat-burning boosters, we'll offer the support you need to improve your quality of life.